Proximity marketing is at the tip of every respectable marketer's tongue. The real question behind this coined expression is How can I impact my customers at a specific location near my store or in the store itself?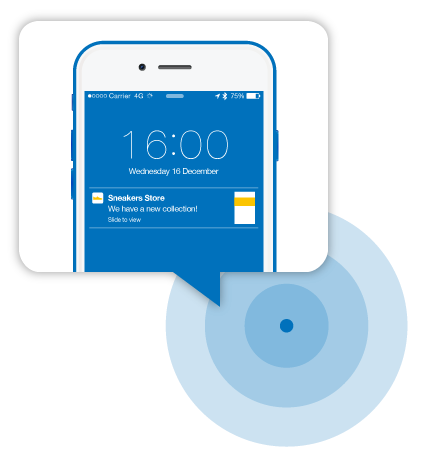 Juniper' research provides and answer to this question, showing that in-store beacons (one of 2015 most known proximity marketing technology tool ) have consistently generated high redemption rates. As an example, Hong Kong based CTF jewelry chain saw redemptions rates approaching 60% resulting in a huge sales uplift.
Another example is Macy´s. Macy's has deployed more than 4000 beacons in-store. Considered one of the leaders in mobile shopping in the US, they offered an in-store experience where shoppers had multiple chances to win prizes by playing the mobile-enabled Macy's Black Friday Walk In and Win game, triggered by beacons.
"From welcoming customers to our stores as they arrive to providing more relevant messaging and special offers based on their location in the store, we will aim to better engage with shoppers through the use of beacon technology via the Macy's App, in order to provide our valued customers with an even better, more personal shopping experience," Mr. Veras said Macy´s Director of National Media Relations according to the Mobile Commerce Daily Magazine.
ItWire and MediaPost Magazine predict massive growth in the next 4 years: almost 2 Billion coupons delivered with beacons! Not bad for a little device that measures 3cm!
But the good news is that beacons can also be associated with mobile passes that can be installed on Apple Wallet (previously named Passbook) or other mobile wallets. A beacon can trigger a notification from the digital pass to remind customers of a promotion at a specific location. This location-based feature allows brands and retailers to either skip any type of App backend integration or to reach customers that don´t have their App installed.