Yesterday was the Apple event in San Francisco and it was massive, presenting its new lineup of products and updates. From Apple Watch bands to the new iPad Pro, passing by the new Apple TV and finishing with the announcement of the new iPhone 6S and iPhone 6S Plus.

Apple announced that the Watch was gaining new bands, with the special mention of stylish new designs from Hermes and others, and that the Apple Watch Sport had some new finishes.
Additionally, the company showcased watchOS2 that will be official released on 16th of September.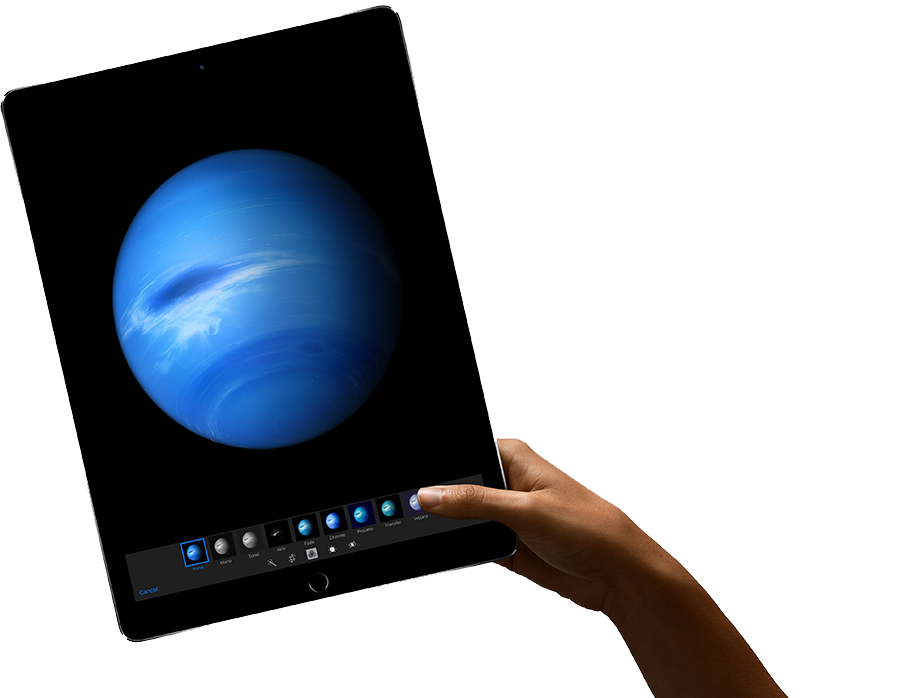 Apple unveiled their ultimate and the most powerful iPad ever, the iPad Pro. This beautiful new iPad has a high definition 12.9" screen with enough screen real estate to allow split, "full-screen" multitasking.
The main details of the new iPad Pro are:
9" screen rocking a 2,732 x 2,048 display,
9 mm thin and 712 grams' weights,
Powerful new A9X chip that is 1.8x than the A8,
10 hour battery life,
8MP iSight camera,
Touch ID, and
Powerful four speaker audio.
Combining with the iPAd Pro, Apple also introduced the iPad Keyboard and the Precise Apple Pencil.
The iPad Pro is really aiming to be a content creation machine, and to do so, Apple wanted it to have a physical keyboard to handle. The presented keyboard, is very similar to Microsoft Surface keyboard.
Apple also announced a stylus for iPad, which they dubbed as Apple Precise Pencil since is accurate "to the pixel".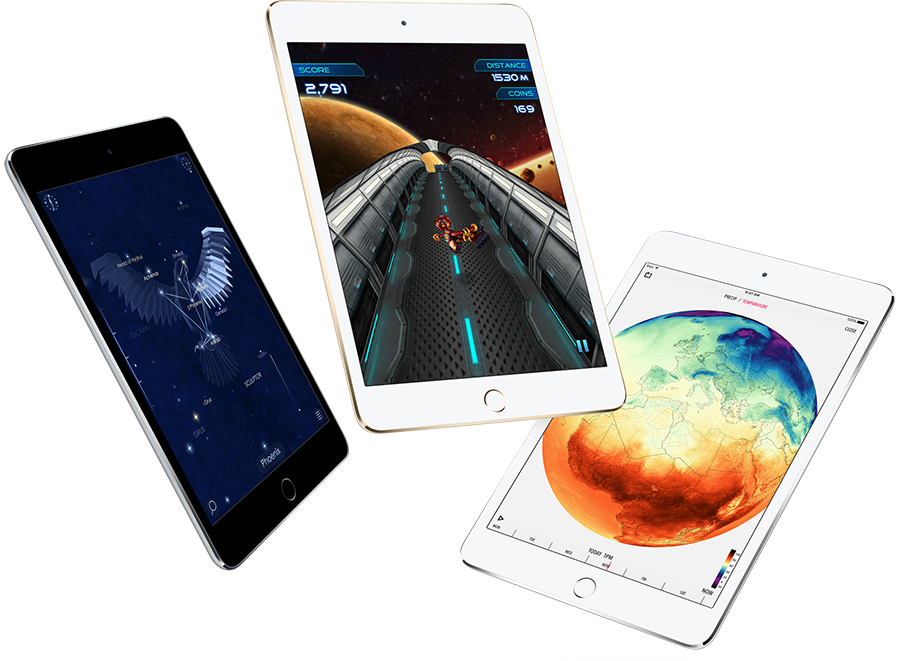 Apple did a brief mention to the new iPad Mini 4, referring that the mini´s internals have been update and that now it had the same power as the iPad Air 2.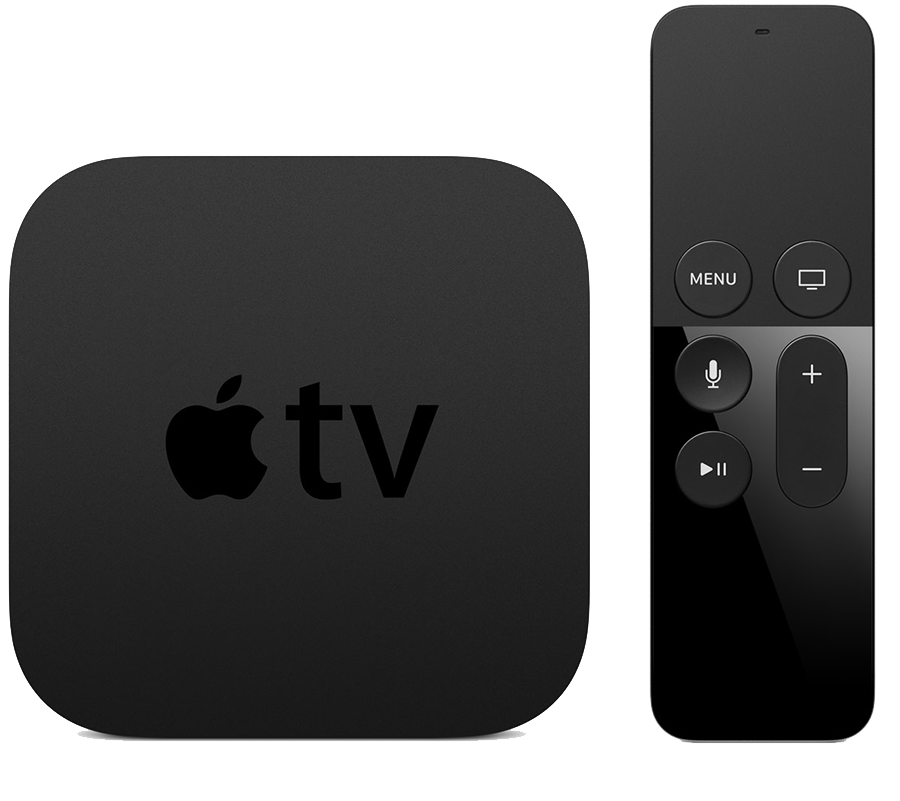 Apple revisited the Apple TV device, with a new App store (a clear believe of Tim Cook that the future of TV is apps), OS (tvOS) and a multitouch remote with a powerful Siri support. There is also a more emphasis on casual gaming with the new Apple TV.
But the star of the new Apple TV is definitely its remote with the new Siri powered touch versatile remote. The new Apple TV Remote is a Bluetooth 4.0 powered that allows user a much more advanced control due to its variety of inputs.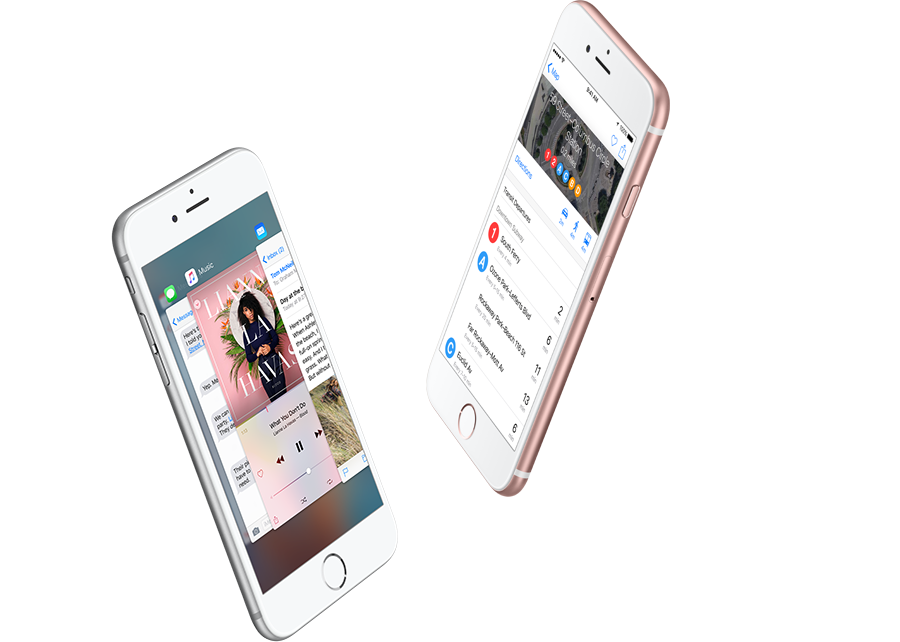 Tim Cook unveiled the two new iPhones, the iPhone 6s and iPhone 6s Plus. The updated new devices bring to life several new features, from which the new 3D touch is the most interesting because it can be a major evolution in how user interact with their iPhones. These new devices have a new and improved 12MP camera that shoots 4K video.
The main details of the new iPhone 6s and iPhones 6s Plus are:
3D Touch,
64-bit A9 chip,
12MO back camera with 4K video recording.
5MP FaceTime HD and Retina Flash,
Extra-quick new Touch ID.
Better WiFi support.
The 3D Touch for iPhone revealed, empowers the devices to sense pressure and give tactile feedback to user. Ultimately, 3D Touch is about saving users taps and getting them to what they want more quickly.
Both new iPhones, are bringing a more quality photography experience with a new and improved 12MP iSight Cameras that can shoot 4K video. There is also a new front facing camera with 5MP HD.
During the new iPhones presentation, it was also announced the official release date of Apple´s new mobile operating system, the iOS9, which will happen on the 16th of September.
To summarise in brief words, it was a great event with very exciting new hardware presented and that finished with the sound of One Direction.
*The images here used are property of Apple.com