Since the launch of Passworks several questions regarding the technology and the usage of the platform arose. We listed what are the most common doubts or questions that have been asked:
"What is Passbook? And what is it for?"
Passworks has been present in several marketing, retail and technology events as an exhibitor to show and explain how our technology works. Typically, Passworks generates huge interest from the visitors and a decent percentage have heard about Passbook application. Nevertheless, the majority of the visitors do not know or understand what is the purpose of Passbook and there are many questions about it: "I have this app on my iPhone but I never use it. I don't know what is it for.".
At Passworks, we face this double challenge of having to demonstrate the benefits of our platform and technology, but also to go back and explain the concept of mobile wallets and Passbook.
Passbook is an Apple application, launched with iOS 6 on September 2012, pre-installed in all iPhones and iPod touch devices that allows users to store coupons, boarding passes, even tickets, store cards, and starting with iOS 8.1, credit cards, loyalty cards and debit cards via Apple Pay.
"Do I have to download an App?"
Many people believe that there is the need to download another App in order to have access to the mobile coupons, membership passes, tickets, etc. Incorrect. Passworks integrates with existing several wallet Apps, such as Passbook or Pass Wallet, in order for the user to just easily add the pass into that app.
"How do I receive the pass into my phone?"
This question is asked several times at the beginning when people start to understand the huge benefits that the technology brings.
Passes can easily be distributed into the users mobile via email, SMS, MMS, web links, integration with social media, an App or through scanning a QR code.
"Does it send trigger location-based notifications?"
Passworks technology enables brands to associate locations and messages to a specific pass, in order for the customers that has the pass installed receive a push-notification to remind them about the pass content when they are close to the pre-defined location.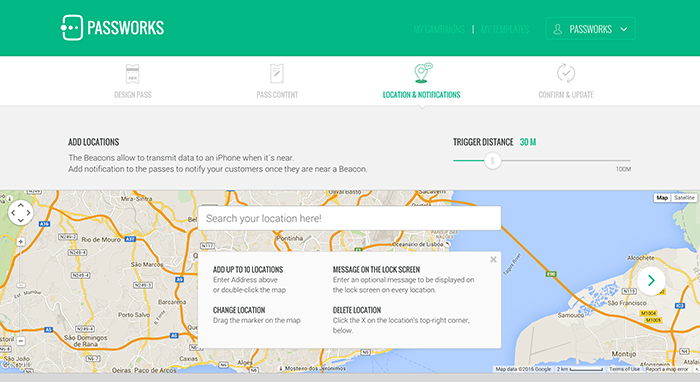 "Can I insert unlimited locations to the platform?"
Unfortunately, the technology itself limits the number of locations to 10 places. Nevertheless Passworks developed several alternatives for bigger clients that wish to add much more locations.
"How Can I redeem the voucher?"
The brands have the possibility to add to the pass a barcode, that can be a QR Code, PDF 417, EAN 128 or Aztec. This code allows brands to count the number of passes issued and also can be read at point of sale via a classic POS scanner or using Passworks technology that includes a Scanner App or redeemer web page.
"Which KPI´s can I measure with the Passworks?"
KPI´s are an important part of the information required to determine and explain how a company progresses towards its business and marketing goals. Passworks understands that it is essential to provide a solution for brands to measure their campaigns.
Using Passworks platform you can access to several data regarding your campaign, such as number of passes download, installs, active passes, how many people have delete the pass and much more. Inclusive, If you decide to create personalized passes, like a membership card or a store card, you can even know the exact behaviour of each customer.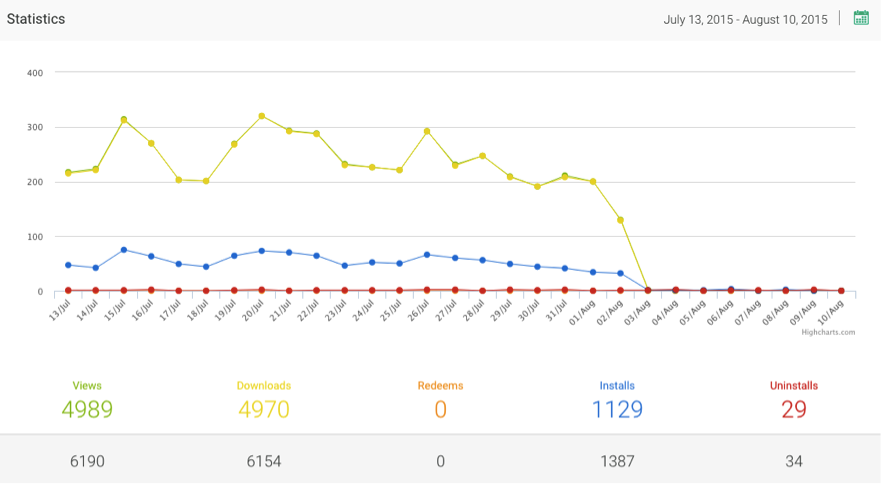 Those are the most common question, but if you have any other doubt don´t hesitate in reaching us at hello@passworks.io. We are here to help!
Nevertheless, have in consideration that the usage of Passbook is very different from country to country. As an example, in the United States Passbook is broadly used for mobile coupons, store cards and boarding passes. While in the UK the technology is on a more initial phase.
But the feedback we received from our customers and partners on the technology and Passworks is great. No doubts about the increase and growth of mobile wallet marketing that will allow brands to better engage with their customers in real-time and based on their location.