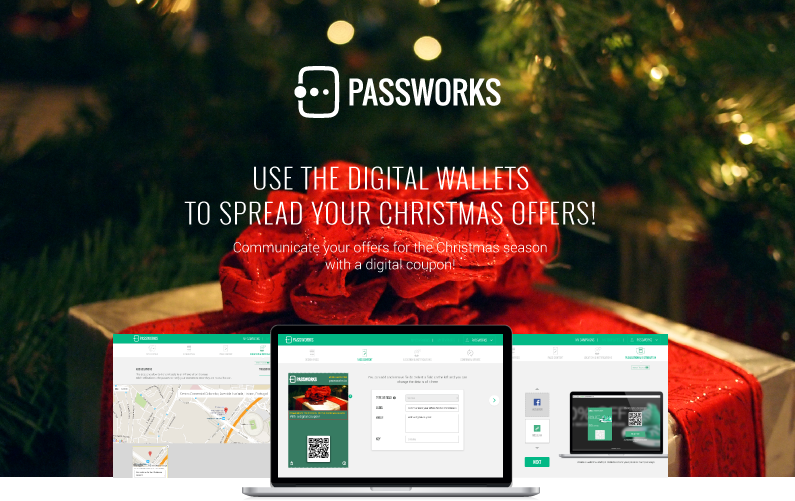 With Passworks, you can easily communicate into your customers' smartphones.
Create a digital coupon with your offer and distribute it by Email, SMS, Facebook or printed ads.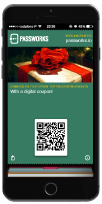 Your customer can click on a link or scan a QR code to download the coupon into the smartphone.
This opens a new communication channel for your brand.

Remind your customers about the offer when they are near your store due to the location-based notifications.
And remember, you can send push notifications at any moment and even update the content in real-time after Christmas to communicate Winter Sales!