Mobile Wallets allow to start on-going conversations with your customers by managing the wallet pass. With the ability to do real-time pass updates, you can refresh the content of the pass frequently according to your brand strategy, so your customers always have an up-to-date pass and keep it on their mobile device indefinitely.
Paez, an international Argentinian shoes brand, provides exclusive value to their customers through Paez mobile wallet pass.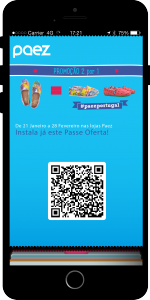 Paez wallet pass is regularly updated to communicate new campaigns and deals, while giving Paez a powerful on-going mobile engagement channel and the ability to amplify an offer when it real counts. In this way, Paez is giving to their customers the opportunity to get the most value of their shopping experience.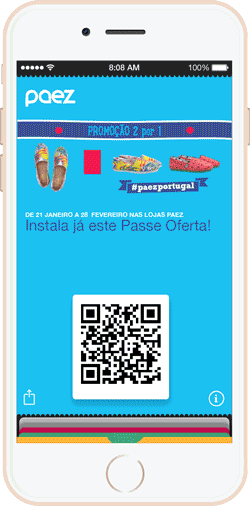 Mobile wallets are proving to be a great tool to improve customer experience and delivering sales growth. Paez is already on-board with happy customer and great results!