We are excited to announce that we began supporting the creation of content for Google Pay and also you can share your Mobile Wallet Passes using our new convenient short URL service.
We now support Save to Google Pay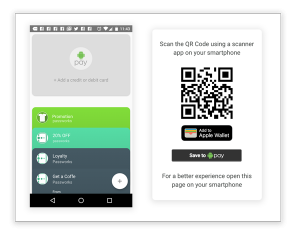 You now can create passes for Google Pay with the same ease that you create them for Apple Wallet, and you automatically can serve your customers using the exact same URL. Tap into millions of iOS and Android users to manage their digital offers.
Know more at Passworks support documentation.
Short URL for a convenient distribution

We understand the importance of a short URL when distributing a Mobile Wallet Pass. Starting today, you can share your passes using our convenient pass.yt short URL service, available for free to all Passworks users.
Learn more and start creating your own mobile wallet marketing campaign with the free Passworks trial.